Let's gather for worship!
We have begun to gather for worship on Sundays while still accomodating specific health guidelines during this unique season. We will continue to update this page in the weeks ahead as the guidelines change. We will also require registrations for attendance at each weekly service until further notice. Registration begins each Wednesday.
Register Now
Sunday service Info. & guidelines
Service Times & Info.
We will have two services each Sunday:
9:00 & 11:00 a.m.*
*11:00 a.m. Live Stream
Maximum capacity for each service will be limited to 275 attendees.
Registration is required

,
and families must sit together.
Children are welcome in the service, however, there will be
Nursery for ages 3 & under during 9am service only.
Health Guidelines
Social distancing of a minimum of
6 feet apart
except among family members will be observed.
Seating will be arranged
according to social distancing guidelines and
Ushers will be available
to guide you to your seats.
Hand sanitizing stations
will be available at the main entrance and both restrooms next to the gym.
Vulnerable Groups
We will follow Gov. Kemp's executive order issued on 07.15.2020 and effective through 06.30.2020. If you are a person with a
"higher risk of severe illness"
or you have
underlying medical conditions
or you have experienced
any COVID-19 symptoms
within the 14 days prior to a Sunday Service
PLEASE REFRAIN FROM ATTENDING
and join by live stream beginning at
11:00 a.m.
Parking
Parking will be available in the three main lots surrounding the lower school building as shown below.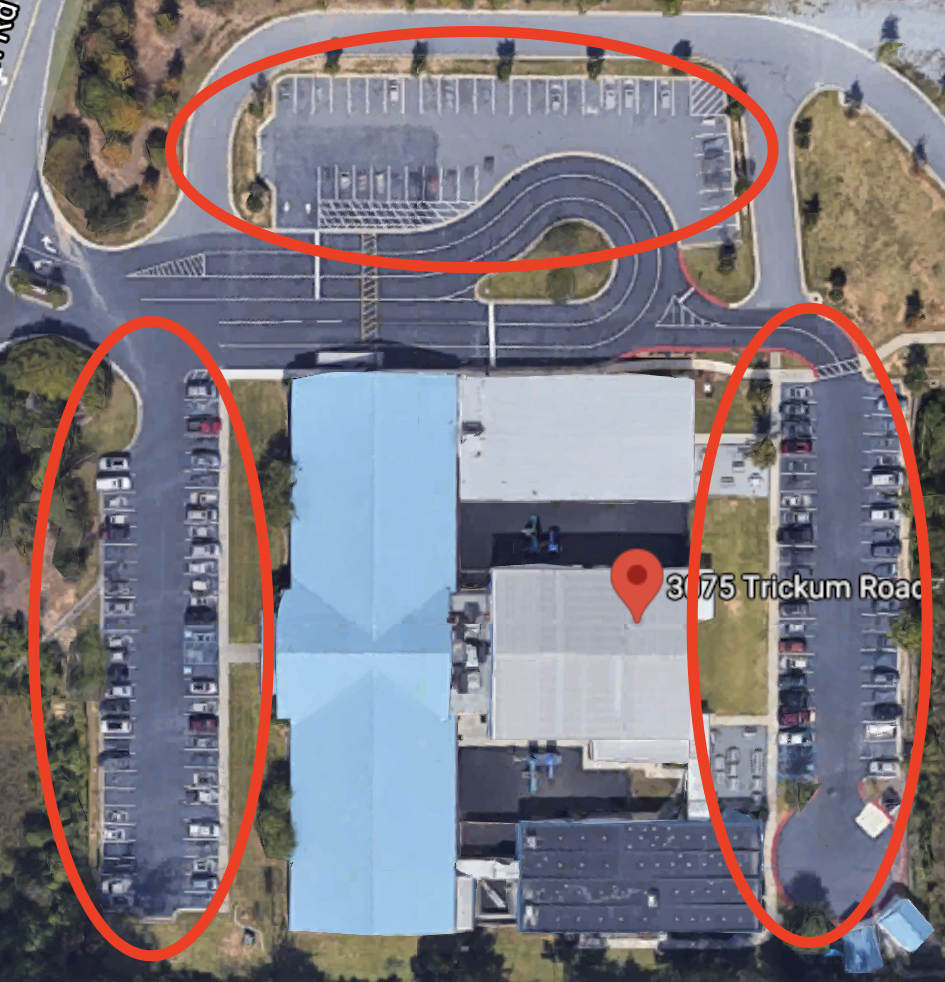 Entering the Building
Attendees must ONLY enter through the front entrance. Entry through other doors will be prohibited.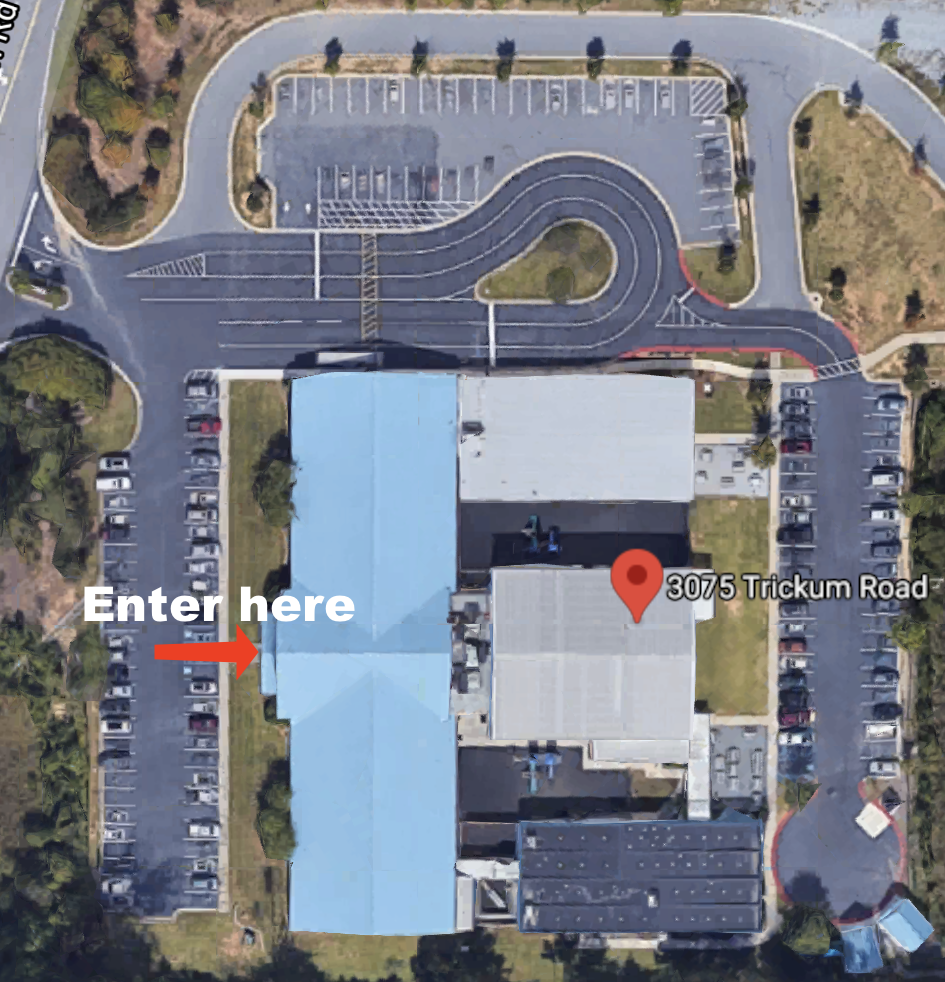 Instructions for Giving
There will be no offering plates passed during the service, but you may drop your offering in the baskets at the entrance before or after the service.
You may also use our online giving portal that enables you to securely give a one-time offering or set up recurring donations using a credit/debit card or by ACH through your bank account.
Please note that ACH donations are the most cost-effective for the church.
Still have questions?
We realize that church attendance has become a bit complicated, and we want to help. Please contact us if you have any questions.
E-mail us!